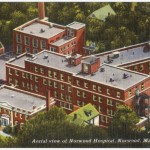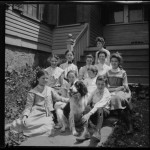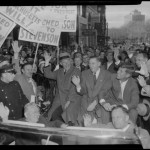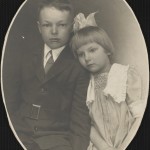 Boston Public Library
Ellen F. O'Connor was an art teacher in the Boston Public Schools system, teaching at the Prince School and later West Roxbury High School. In addition to her work as an educator, she was a passionate participant in the cultural life of Boston. She was a gifted singer, a soloist at the Mission Church and a member of the Handel and Haydn Society, and also gave an annual lecture on Irish art at the Boston Public Library. An avid world traveler throughout her life, she took advantage of a progressive Boston Public Schools policy to take two sabbatical years to travel and to study and to learn about other cultures. Her personal enrichment served to inspire her many students during the course of her long career.
This collection includes small, medium, and large format negatives taken by Boston press photographers dating from the 1920s through the early 1970s. It was amassed by photojournalist Dennis Brearley during the course of his career as a working photographer. From 1978 to 2012, Mr. Brearley and his wife Susan ran a photo gallery in Faneuil Hall selling prints from his photographs and the work of other press photographers in his collection. In 2013, Hunt Auctions began the process of selling the collection in lots. The Ten Pounds Collection, as it is affectionately dubbed, was purchased at auction by John Booras, a local Boston collector and amateur historian. The nickname of the collection is derived from the lot description, which consisted of the remainders of the original collection that were not deemed marketable; the lot was described and sold by weight rather than content.
The Tichnor Brothers Collection contains approximately 25,000 office proofs of postcards of the United States published by the Boston firm Tichnor Brothers Inc. These are color postcards with a linen texture dated ca. 1930-1945. The concentration is on American vacation places.
Wayland Historical Society
Alfred W. Cutting (1860-1935), although born and educated in Boston, had a deep connection to Wayland. Five generations of Cuttings had lived in Wayland since the arrival of his great-great-great-grandfather in 1713. His father, Charles Cutting, owned considerable property along Old Sudbury Road and the family was often there despite the fact that both Alfred and his father worked in Boston (Charles as a stationer and Alfred as a bank teller). Alfred got to know many people in his neighborhood of Old Sudbury Road and Glezen Lane and frequented the home of his childhood idol, Lydia Maria Child — the noted abolitionist and author — and her husband David Lee Child. Later he and his sister, Marcia, lived in her former home.
Cutting's contributions to Wayland are lasting. He served as Wayland's unofficial historian in the early 20th century, giving speeches and writing pamphlets on its past. For many years he served as a trustee of the Wayland Public Library and was active in the First Parish Church. In 1905, he founded the Society of Wayland Arts and Crafts.