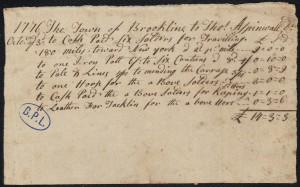 Guest Post by Anne Clark, Brookline Public Library
In 2015 the Brookline Public Library was able to have their manuscript collection digitized thanks to generosity of the Boston Public Library. Over 400 pages have now been added to the Digital Commonwealth website!
The Manuscript Collection consists of collections of papers related to the town of Brookline, including family papers, letters, deeds, wills, account books, political and military history, church and school documents and various miscellaneous articles.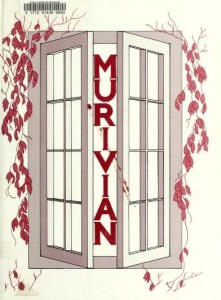 In addition, The Murivian (short for Muddy River Annual), the Brookline High School Yearbook (1923-2014) was digitized and is available on the Internet Archive. The yearbooks look wonderful and we couldn't be more thrilled. This was a project that was a long time coming, and well worth the wait!
What's next? We hope to have our map collection and the Brookline High School newspaper (The Sagamore) join the yearbooks, photographs and manuscripts in digital form!