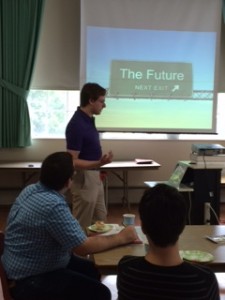 If your institution is looking for a presence in the digital world but you aren't sure where to start, then this seminar is for you.  Join representatives from the Boston Public Library and the Digital Commonwealth Board in this practical 2-hour seminar that will answer:
What is Digital Commonwealth?
How does one apply for free digitization?
What free services does the Boston Public Library offer?
What kind of commitment does an institution have to make to get involved?
What are benefits of membership in Digital Commonwealth?
This will be the second in a series of free Introductory Workshops around the state. Registration is free to libraries and cultural institutions across the state of Massachusetts. Register here!
Event Details:
Presenters: Digital Commonwealth & Boston Public Library Digitization Team
Date: Tuesday, July 7, 2015
Time: 10:30-12:30
Place:  Joshua Hyde Library, 306 Main Street, Sturbridge, MA 01566
Parking: Parking is next to the library, behind town hall
Directions from the Mass Pike: Take Exit 9 to Route 20 via Exit 3B.  In .7 miles turn left at the stoplight onto Route 131.  In half a mile the library will be on your left at the stoplight.
If you can't make this event, you can register for one of the two other introductory events, which will be on August 20 in Wakefield and September 22 in Whately.