Developing a Born-Digital Preservation Workflow
Presenters: Bill Donovan and Jack Kearney, Boston College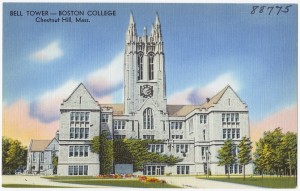 Our presenters described the workflow followed to access records on an external hard drive included in the personal papers of Irish soprano and harpist Mary O'Hara, their first dive into the sea of digital preservation. They described how workflows start as baseline best practices. What happens when the unanticipated occurs? Hearing about the steps taken at Boston College to appraise, ingest and clear unanticipated hurdles along the way reinforced that processing plans/workflows are a starting point. What you find when you open the files can and will drive changes to workflows – sound familiar? Tags: Writeblocker, UNIX, 8.3 Constraint, Fixity (software), Identity Finder (software), XENA tool, Policy writing, FITS tool, JHOVE tool, LOCKSS, DP in a box, Digital Forensics.
Digital Commonwealth 2.0: It's Alive!
Presenters: Steven Anderson and Eben English
Despite the migration to our new platform in Fedora and Hydra literally happening while we met, our intrepid presenters gave before & after comparisons of the repository website with its streamlined visual presentation and enhanced search capabilities. If you haven't already, check it out!
Rapid Fire Inspiring Projects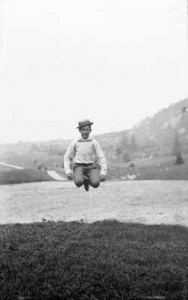 Presenters: Christine Clayton, Worcester Art Museum (WAM); Abigail Cramer, Historic New England (HNE); Sean M. Fisher, Department of Conservation (DCR) and Recreation and Rebecca Kenney, Massachusetts Water Resources Authority (MWRA); Larissa Glasser, Arnold Arboretum Horticultural Library (AAHL); Nancy Heywood, Massachusetts Historical Society (MHS); Michael Lapides, New Bedford Whaling Museum; Sara Slymon, Turner Free Library
WOW! Our presenters offered up a smorgasbord of formats, collections and projects they undertook to make records available to their users. For some, their users were internal, like the WAM, which digitized exhibition catalogs, HNE digitized their collection of photographs by Nathaniel Stebbins, DCR and MWRA digitized 8800 images, the largest collection undertaken by Digital Commonwealth so far. AAHL digitized a collection of glass plate negatives…the results? Unanticipated revenue streams – from interior decorators, increased hits on websites, object provenance authentications, access to the identities of early American movers and shakers as reported in contemporary newspapers, accessible Town Reports and High School yearbooks. Several of these projects are still in the pipelines, so not yet searchable on the Digital Commonwealth website.
Submitted by guest reporter Elizabeth Cousins, First Parish in Brookline.