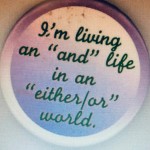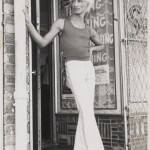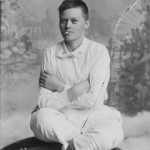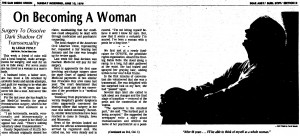 by Anne Berard
Reference & Outreach Services Librarian, Milford Town Library
The Digital Commonwealth mostly archives materials relating to Massachusetts, harvesting and hosting content related to its residents, communities and institutions. Some collections, however, have a wider scope.
The hosted Digital Transgender Archive (DTA) is one such repository.
Bringing together photographs, publications, clippings & ephemera from more than 60 academic, social, cultural and private archives, the DTA provides a kaleidoscopic and fascinating portal into transgender history.
DTA grew out of Project Director K.J. Rawson's own frustrations while working on his PhD.  In an interview with them, Rawson explained ."When doing research, I had a hard time figuring out where to find significantly-sized collections of transgender historical materials. And it wasn't just my limitations as a researcher; there are some structural barriers that make transgender history quite difficult. So I ended up trying to brainstorm a resource that could help people in a similar situation."
Rawson, formerly taught at Holy Cross and now is an Associate Professor of English, Women's Gender and Sexuality Studies at Northeastern University.  He notes that " the term 'transgender' is so ubiquitous in a Western context right now, but it's also a really new term. Taken together, that actually creates a really difficult research situation for contemporary researchers, because few people are actually familiar with all of the other terminology that's been used throughout history to describe experiences of transgressing gender norms. So part of what we're doing is taking language that is commonly used, and using that as a gateway to find materials for which that language would never be used."
The Digital Transgender Archive (DTA) can be a powerful tool to expand awareness and educate people, especially during this time of expanding national conversation and re-examination of  how people talk about and treat one another.  Digital Commonwealth invites you to explore further.