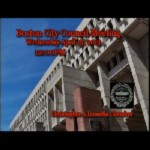 We have no newly-added collections this month (the dreaded technical difficulty prevented this), but we do have formats that you may not have checked out yet.  Go to the Explore tab on the Digital Commonwealth home page and select Formats. These are arranged by the numbers, so Photographs are at the top of the list followed by Letters/correspondence and then Documents.
But scroll down and you soon come to Film/video.  Of the 28,400 items here, 23,135 are from the American Archive of Public Broadcasting Collection.  This collection of public media was amassed by WGBH and the Library of Congress to preserve at-risk materials.  There are also tapes from local TV news programs and Boston City Council meetings.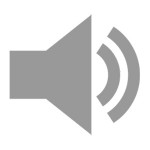 Next on the list are Objects/artifacts.  These range from clothing/costumes to furniture to jewelry to samplers.   Some items are unique, like the Aeolian harp from Historic New England or the Native American beaded pouch from the Perkins School for the Blind's Tad Chapman Collection.
Proceeding further down, we come to Audio recordings (nonmusical).  These are easy to spot by their speaker icon (right).  Most of these are also from the American Archive of Public Broadcasting Collection, but there are several local oral history collections, too.  What about music?  Well, keep scrolling.  That's listed as Music (recordings).  While some of these also have speaker icons, some are pictured with images of old-fashioned audio cassettes.
Digital Commonwealth: it's not just pretty pictures.