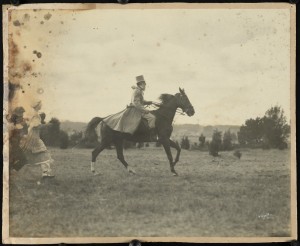 Is yours one of the 175 Massachusetts communities that have adopted the Community Preservation Act (CPA)?  Then maybe you, like Bourne, should consider applying for CPA funding.  The Bourne Enterprise on September 6, 2019 and Wicked Local Sandwich on September 9, 2019 reported that the Bourne Archives applied for $28,000 to train staff and volunteers and for new computers and software, specifically to continue to add material to Digital Commonwealth.  Wait, aren't Digital Commonwealth's services free?
Yes, Digital Commonwealth's services are free.  And the Bourne Archives has contributed two collections to Digital Commonwealth already.  But they want to do more and they know their staff and volunteers need training to do more research and data creation before sending materials to Digital Commonwealth.  And who among us couldn't use a new computer and up-to-date software?  The point is if you've been reluctant to add new collections to Digital Commonwealth because your organization lacks these same elements,maybe a CPA grant is the answer for you, too.
Check if your community has adopted the CPA here.  If it's not, the Community Preservation Coalition overview will explain the steps it needs to take.
As always, you can contact Digital Commonwealth for advice and assistance.  We're here for you, Massachusetts.