Written by Anne Berard, Reference& Outreach Librarian, Milford Town Library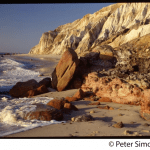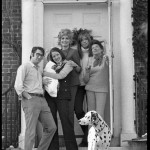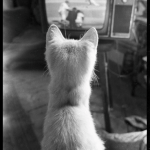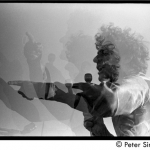 Peter Simon, prolific photographer, author, chronicler of Martha's Vineyard, and brother of singer Carly Simon, died in November 2018. Digital Commonwealth (via the Special Collections & University Archives at the University of Massachusetts, Amherst) holds more than 5000 of his photographs captured over a long, eclectic career. Simon came of age in the 1960s.  Serving in the Boston University News Office, he covered the tumultuous Vietnam War protests and the burgeoning music scene all around him. This lifelong love of music and musicians, especially reggae and Jamaican artists, isn't surprising given that the Simon family, of Simon & Schuster publishing renown, was musically gifted. Richard Simon, the father, was a pianist, Andrea, the mother, was a singer, daughter Joanna Simon was an opera singer, and Carly and her sister Lucy performed as The Simon Sisters.
The images in this voluminous collection span various decades and cover both the political and the personal, the grand and the humble, with a similar eye. New England is depicted through Peter Simon's lens at the Newport Jazz & Folk Festivals, anti-war demonstrations on Boston Common and at Harvard University, and a grape pickers strike at Stop & Shop Supermarket. Additionally, hundreds of photographs of the Beatles, Grateful Dead, the Doors, and Carly Simon/James Taylor concerts are here for the viewing and the nostalgia. Peter Simon wrote several books on reggae music informed by images from trips to Jamaica that show Bob Marley at home, billboards in Kingston, and musicians at work.
Throughout his life, Peter Simon photographed his passions, one of which is a love of animals. A series on cats reveals a gentleness and a sense of humor.  Felines watch the Mets on television, paw over a piano, nurse kittens, and sit atop a warm radiator. In another shot, the Simon family Dalmatian stands front and center in an impromptu front door family portrait. Simon's wife Ronni continues to own and operate The Simon Gallery on Martha's Vineyard. For more than 30 years, Peter Simon created an annual Vineyard Calendar. Many photographs of his beloved island can be found on Digital Commonwealth.