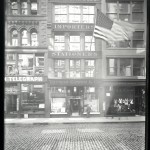 Strike up the band, fire the confetti cannon and release the balloons!  Digital Commonwealth is celebrating the half million item mark.  Thanks, in part, to the large and small collections below, Digital Commonwealth by the end of August was able to offer access to 529, 444 items.
On August 23, you could commemorate the 90th anniversary of Sacco and Vanzetti's execution by perusing the 285 additional items added to the Boston Public Library's Sacco-Vanzetti Defense Committee Collection.
Or you could remember your summer vacation trips around Massachusetts by comparing your GPS maps to the more than 400 1794 town plans in the Massachusetts Archives' Town Plan Collection.  Wait, school is starting and your brain is working and you know Massachusetts only has 351 cities and towns.  What gives?  In 1794, Massachusetts still had a province in what is now Maine, so be careful when you look for Falmouth.  There are two of them.
Or you could play the "then and now" game with the City of Boston Archives Public Works Department Photographs Collection, one of twenty and including over 1,000 photos by itself.  My how you've changed, 105 State Street.
So whether you are partial to the early daguerreotypes included in Historic Newton's collection or the Town of Rockport's maps, there's something for everyone in the 85 collections added in August or the over half million total items on Digital Commonwealth.  Enjoy!
Boston Public Library
Medieval and Early Renaissance Manuscripts (Collection of Distinction) – 3 items added to existing collection
Sacco-Vanzetti Defense Committee (Collection of Distinction) – 285 items added to existing collection
Sir Muirhead Bone (1876-1953). Prints, Drawings, and Paintings – 577 items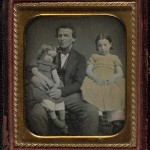 Cape Cod Community College
Cape Cod Association Collection, 1851-1969 – 80 items
City of Boston Archives
20 collections – 3,750 records harvested
Historic Newton
Historic Newton Early Photograph Collection – 279 items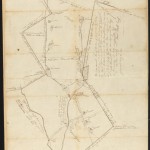 Massachusetts Archives
Town plans, 1794 – 403 items
Noble & Cooley Center for Historic Preservation
Laws, Regulations and Commerce Collection – 3 items
NCCHP Museum Collection – 2 items
Noble & Cooley Business Correspondence Collection – 2 items
Noble & Cooley Employee Collection – 7 items
Trade Catalog Collection – 4 items
Town of Rockport
Rockport Town Clerk, Street, Roads and Maps – 228 items
University of Massachusetts Amherst Libraries Special Collections and University Archives
53 collections – 26,759 records re-harvested