This post was written by Mary Bell, Adult Services Librarian at Wilbraham Public Library.
Maybe it's because I'm interested in family history and genealogy, but my favorite photographs in Wilbraham Library's local history collection are of people. Knowing about people, seeing their faces and learning their stories, can make history's potentially dry dates and facts come alive.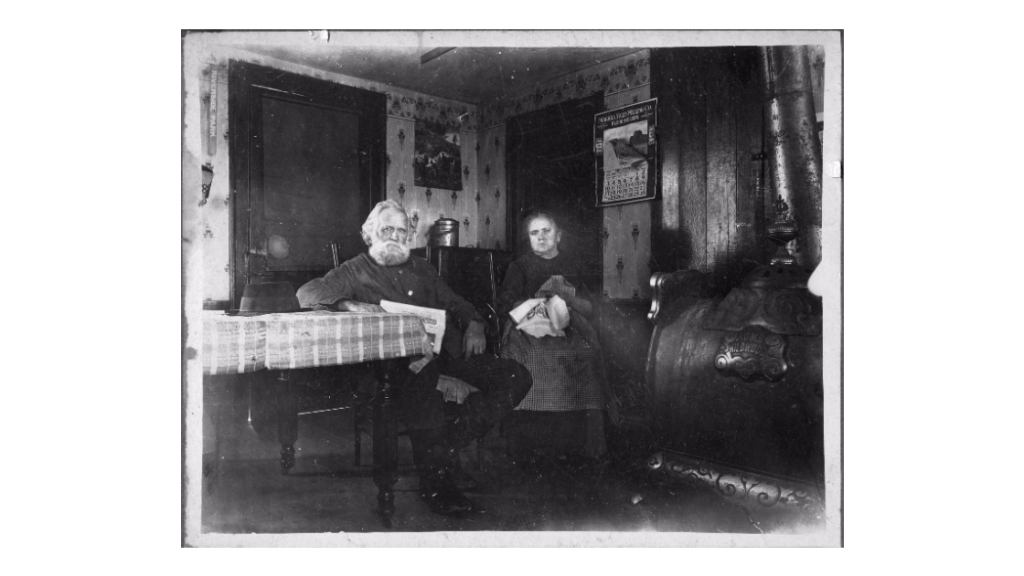 Take, for instance, this photograph of James Addison and Hannah (Butler) Bennett. The Bennett family was one of the earliest families in the Town of Wilbraham, moving in sometime before 1790 when their son Ralph was born here in town. As a side note, I have many photographs relating to this branch of the family that would be a treasure trove for any genealogist. But this particular picture of James Bennett and Hannah Butler is full of character. There's the old-fashioned stove, a "Riverside Park" sign and this older couple staring stoically at the photographer. Riverside was the name of the amusement park in Agawam, Massachusetts before Six Flags purchased it, and would have been operative at the time of this photograph. I have to wonder if this couple or their children were the enthusiasts. James died in 1919, and the calendar on the wall is dated December 1916, so I know the date it was taken within a few years as well.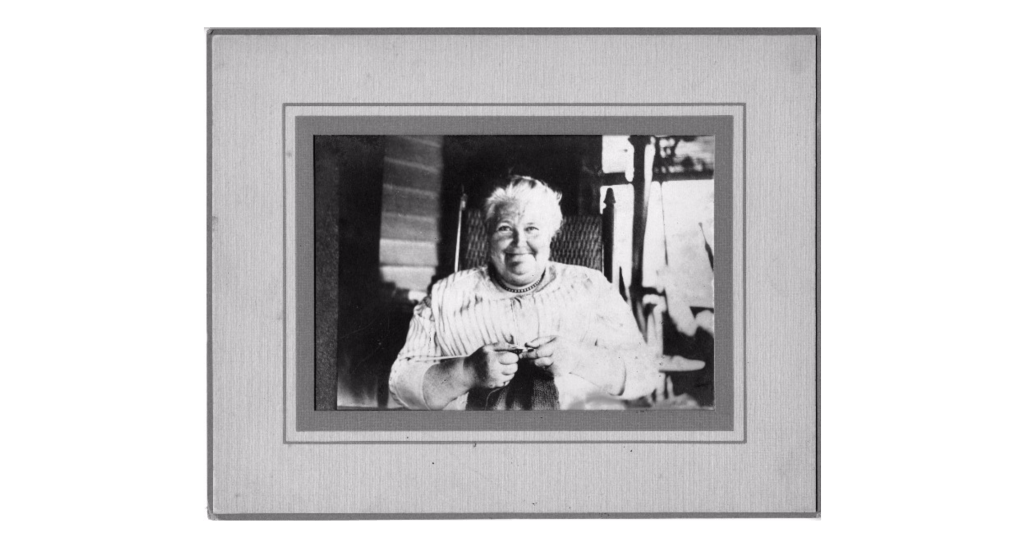 One of my other favorites is this photograph simply labeled "Mrs. DeWitt Mowry." With a little help from the person who donated the photographic collection and some research on Ancestry Library Edition, I was able to identify the woman – whom I affectionately think of as the knitting lady – as Sarah Emiline "Emma" Collins. She was born in Wilbraham in 1856, married DeWitt Mowry, and had three children. Her son Harold died of typhoid in 1906 at the age of 19, and her daughters grew up and stayed close by after they married. By 1912, Emma was a widow. She was a contemporary of the Bennetts, and a photo of the family tombstone in the local cemetery indicates she died in 1922, so this photograph was most likely taken around the same time as that of James and Hannah. But her whole countenance could not be more different, smiling when many people were straight-faced for cameras and just exuding joy. Don't you want to sit down with her and have a cup of tea and a conversation?
History fascinates me: not the bare bones facts, but the people who lived it. Here are three individuals who lived and died in Wilbraham, raising a family, and living through the first World War. Seeing their faces and getting a taste for their personalities bring that history to life. These are some of the people who lived in my hometown 100 years ago. What else – who else – might you discover in our history collection? I can't wait to find out!