This post was written by Susan Aprill, Archivist at Kingston Public Library
One of the challenges and delights of describing Kingston's historic photographs for the Digital Commonwealth lies in identifying places, figuring out what they are and what they've been called, then when I'm lucky, uncovering and disambiguating the hidden corners of the past. The Kingston Public Library's Local History Room holds thousands of photographic images: prints of all sorts, lantern slides, glass and plastic negatives, tiny tintypes; you name it and I'd bet we've got one. Almost 13,000 are itemized in a Filemaker database that provides not only descriptive information about content and format, but also location, provenance, scan file management, use statistics and more. Staff and volunteers have been building this database (and its precursor spreadsheets) since 1998. Translating this gloriously rich and messy metadata into the strict form required by Digital Commonwealth has been a lesson in itself, but one of my favorite parts of the work is in the details: creating definitive subject headings for hyper-local subjects, and using them to identify otherwise under-documented photographs.
As an example of disambiguation, there's a pond in Kingston, just west of the geographical center of town, which has had many names. Some are variations on a theme, others seem unrelated. On various maps dating from 1810 to 1903, it's called Cosmo's or Crosman's; a 1795 map has something that definitely starts with C but is otherwise illegible. Manuscript and published sources give similar variations – Crosmus, Causton, Causaton's or Crossman's – as well as Carding Mill Pond, after a small woolen processing shop there in the early 19th century, and Fountain Head Pond, for the springs just to the west that fed the Kingston Aqueduct Company's pipes around the same time. There's no dispute that it's all the same pond, but what exactly should it be called?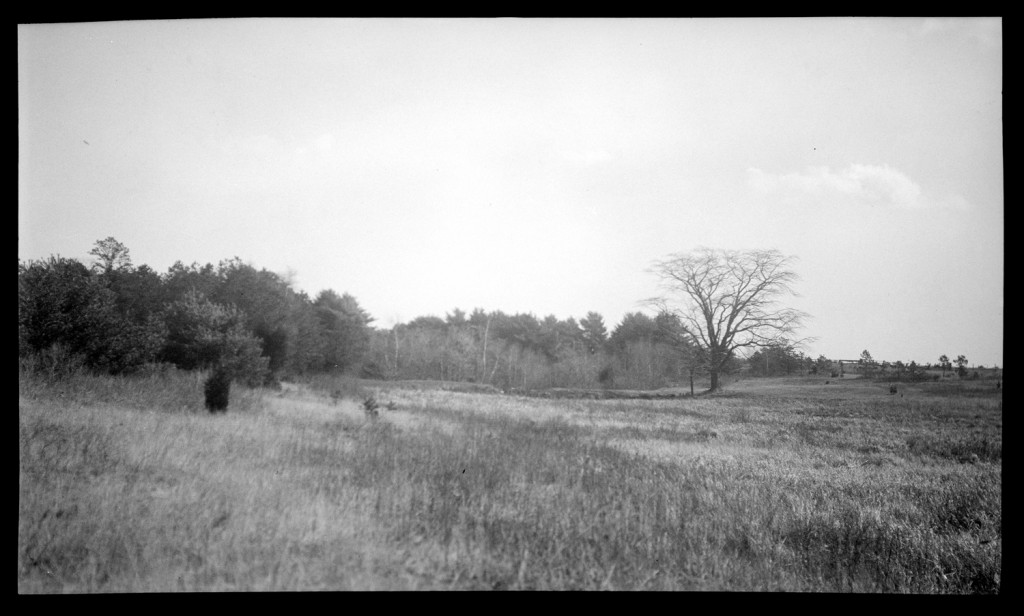 So, a little research project was in order. The Library of Congress subject headings and the Getty TGN are not (yet!) this granular. Scouring the database for transcriptions of annotated photos and poring through manuscript collections for place names, I compiled a list of possibilities. Turning then to search online, I found a Wikipedia entry, a 1920 state report on alewife fisheries, and a note in an 1841 genealogy that around 1730, James Tompson drowned in Kingston in Crossman's Pond. In the end, I opted for simplicity by omitting the apostrophe, and created an entry to geonames.org for "Crossmans Pond" with all of the variations included. Finally, I added the geonames code to my local subject headings database – linked to the images database and to other collections – which also lists the known variations. Now the pond name has been fixed for use as a local authority, pinned to a map (virtually at least), and made ready for searching.
As I work through the photograph collections, item by item and heading by heading, I'm not only describing what the photos capture, but creating and enhancing a tool that makes everything in the Local History Room more searchable, findable, accessible. A second example of this kind of investigation produced a less tangible result, but much more satisfaction, because it exposed a connection not previously documented.
Some background: to create Digital Commonwealth-ready metadata, my process is to choose a set of scanned images to work on, then step through a series of layouts in the image database, each of which focuses on distilling a particular facet of the metadata: title, date, format, creator, subjects and notes. Each layout shows the image, and the process is iterative, so as I work through a given selection, I see each photograph several times. I look hard for clues that add to the typically scant captions. Do clothes or cars or advertising signs suggest a possible date? Have I seen that face or hat or hairdo or beard before? The photographs provoke as many questions as answers, and I always see things I think I've seen before. It's like playing a complex variation on the card game Concentration.
In this case, I was working with about 140 photographs of people from the Emily Fuller Drew Collection (partially online at the Digital Commonwealth). Within this selection, there are series of related photos: specific events, scenes or groups of people in various combinations and poses. One set captured an outdoor meal, described minimally as "Drew family" and "clambake."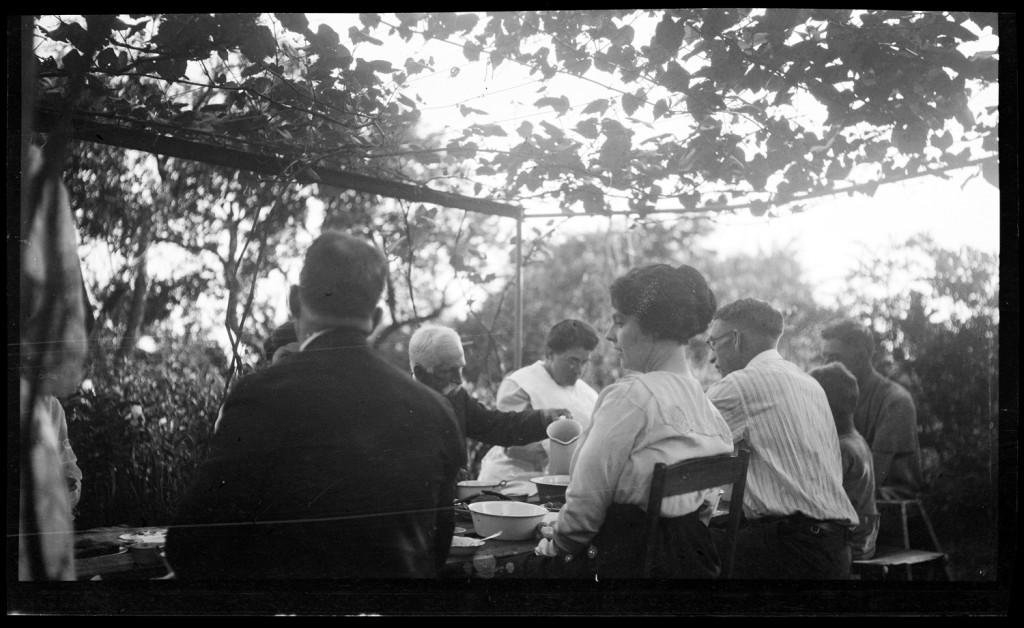 It looks delightful, a shared meal outside on a long late summer afternoon, but unfortunately there's no location given, and the views of the surrounding houses are partial and vague. The feast can only be placed in some anonymous backyard, probably in Kingston, but there's no way to know for sure.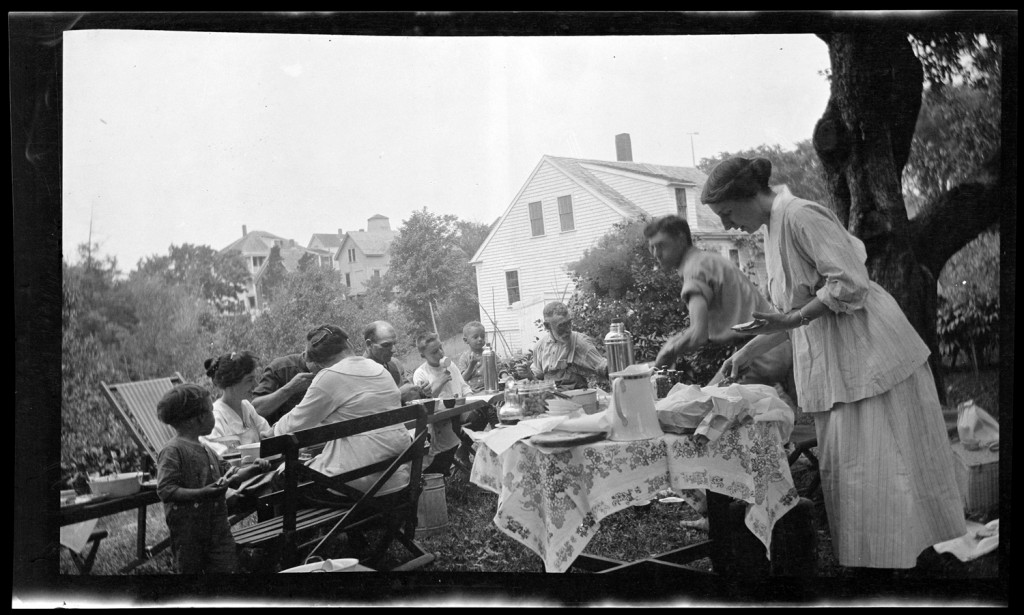 After working through the entire selection of a couple of times, something in the background of this photo caught my eye.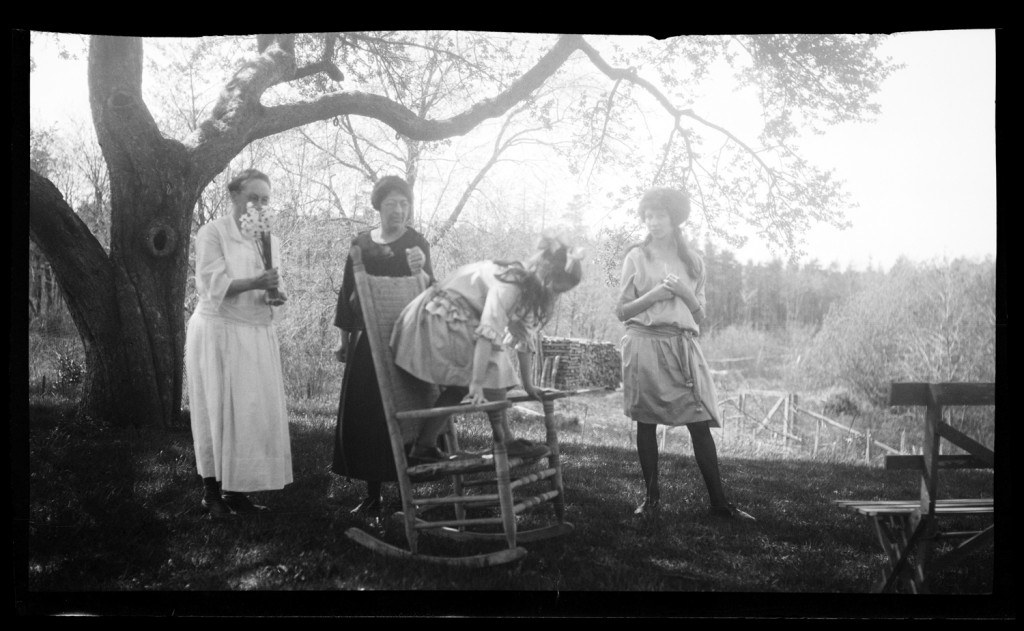 There's a woodpile and rail fence that I knew I'd seen before, so I combed through the images again, until I found it.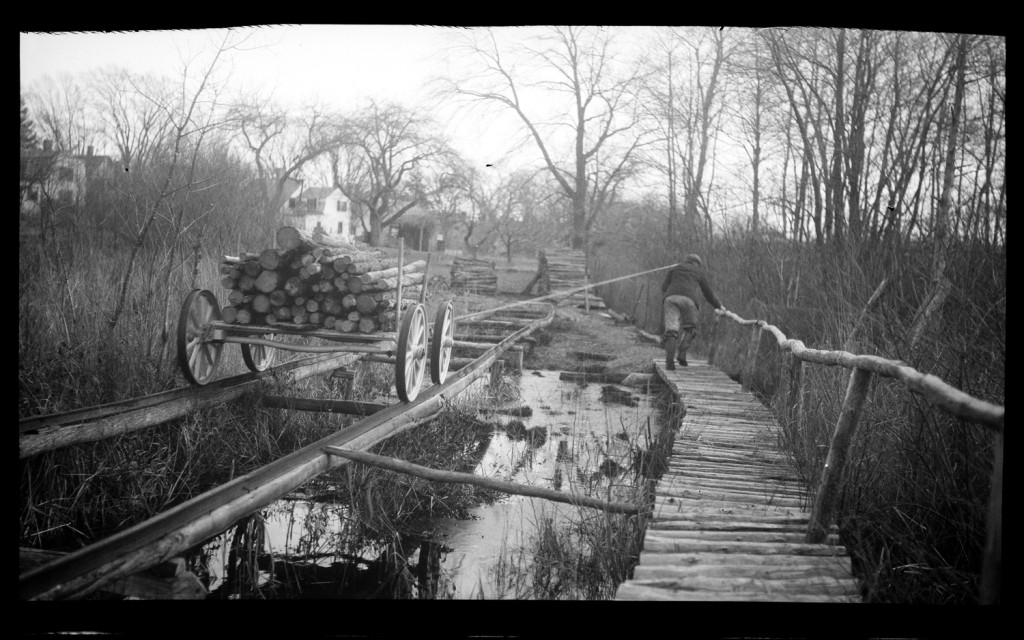 The same woodpile and rails are in the background of this photo, one of a series that Emily Drew took of her father Charles Drew. After "retiring," he harvested cedar in the Blackwater Swamp and took it by boat and homemade railway to the yard of his house on Summer Street.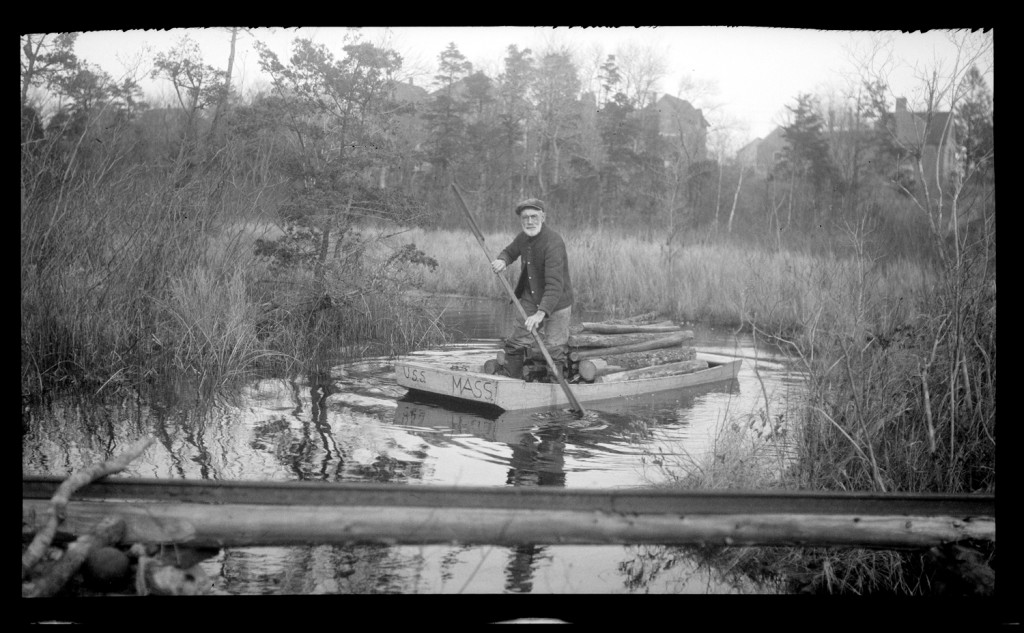 Other records show exactly where Charles Drew lived, and just like that, the Drew family clambake landed squarely in his backyard. It's a just speck of data, to be sure, but this small victory of connecting items in a collection and fixing something depicted in a century-old photograph in the exact right place is one of the greatest satisfactions of this kind of work.