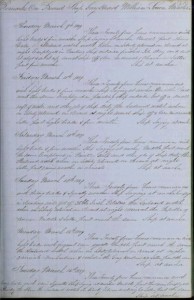 By Michael Lapides, Director of Digital Initiatives at New Bedford Whaling Museum
Back in 2012 a team from the Boston Public Library, led by Tom Blake, came to New Bedford to recruit the Museum into the Digital Commonwealth. We are so happy they did! While we had and still have a massive online collections database (over 50,000 records and related images) it is essentially buried, not crawled by search engines, and therefore hidden from a wider public view.  Participating in the Digital Commonwealth is a remedy to this lock-out.
Our digitization program started with our whaling logbook and journal collection, 223 are currently available via the Internet Archive, 152 of these are also available via the Digital Public Library of America.  We will continue to contribute from our collection of more than 2300 volumes, the largest and finest collection of whaling logbooks and journals in the world. The bulk of these primary sources document American whaling (1754-1925) although British, Australian, Norwegian and Azorean voyages are also included.
Our cartographic collections number around 700 pieces including sea charts used by whaling masters, bound pilot charts and atlases, decorative maps, maps and charts of key geographical regions significant to whaling at different times in history as well as maps and charts of the local Old Dartmouth region. Currently the Digital Commonwealth has 10 examples, representing oceans and whaling cruising grounds. The zooming functionality makes study of their contents possible.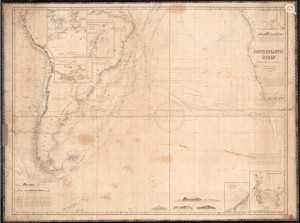 Our manuscript collections  (over 140 distinct collections) help to complete the historical picture told through these digitized collections. Currently manuscripts are discoverable online via EAD Finding Aids. We hope someday to digitize and share choice manuscript collections through the good offices of the Boston Public Library and the Digital Commonwealth. These include late 17th century property deeds and indentures through the various mercantile investments and business practices of the agents of whaling and merchant voyages, church records, architecture, personal papers of significant (and lesser known) people of the 19th century and industrial, banking, and modern whaling documentation extending well into the 20th century.